2019-04-23 - Completed: NAHRO Presents: FSS Training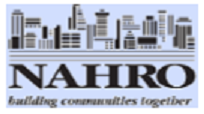 FSS:
How to manage a successful FSS Program

Trainer: Deb Jackson


NAHRO's FSS Seminar will provide you with up to date information
about HUD's changes to the FSS program performance measures.

The seminar will also provide an in-depth review of the
elements needed to create a successful FSS program.

Explore the dynamics of case management, learn how to dissect
regulations to ensure proper reporting and data collection, and examine
the link between the Section 8 and Homeownership programs.

Learn to market your program creatively and explore the option of
forming a nonprofit organization to assist with your FSS objectives.


Date: April 23rd, 2019 (8:am - 5 pm)

Location: 4 Points by Sheraton, Norwood, MA


Registration deadline is Tuesday, April 16, 2019.

Click here for more information.