2019-02-26 - Completed: NAHRO: PBVs for RAD Training (2 day) and HUD Repositioning Seminar (half day)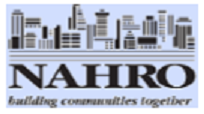 Two Day

PROJECT BASED VOUCHERS FOR RAD AGENCIES

Tuesday February 26 - Wednesday February 27, 2019

And

Seminar on HUD's Repositioning Efforts

Thursday February 28, 2019 (half day)

Location: Somerville Housing Authority, MAC CENTER, Somerville, MA

Trainer: Dennis Morgan

YOU DON'T WANT TO MISS OUT ON THIS AFFORDABLE OPPORTUNITY
TO GET A COMPREHENSIVE TRAINING ON PBV for RAD Programs.

PLUS!! Come learn about HUD' s new REPOSITIONING EFFORT
that will be affecting many of our agencies!

PERFECT FOR EXECUTIVE DIRECTORS, MANAGERS, ACCOUNTANTS
AND ANYONE INVOLVED WITH THE FEDERAL PROGRAM!

Registration Deadline is Tuesday, February 19, 2019

Click here for more information.