2019-09-17 - Completed: NAHRO (2 Day) High Performance Management



Presents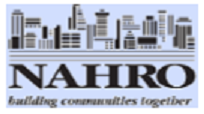 HIGH PERFORMANCE MANAGEMENT
Trainers: Veronica Bukowski and Richard Stanton
NAHRO Professional Development's High-Performance Management seminar
provides key knowledge as well as the opportunity for participants
to experiment with and experience critical tools and techniques
that can assist them to more effectively manage and supervise staff.

* An agency's human assets directly impact the success and
quality of services delivered to the communities that agency serves.

* Managers and supervisors are the instruments through which
performance and productivity happen in any organization,
and managing and supervising require unique sets of
knowledge, skills, and competencies.
When: Tuesday, September 17 – Wednesday, September 18, 2019, 8am – 5pm
Where: Four Points by Sheraton, Norwood
1125 Boston Providence Turnpike
Norwood, MA 02062, United States
COST: $300 Member Fee / $600 Non-Member Fee


Registration deadline is Tuesday, September 10, 2019.


CLICK HERE form more information including Registration Form.